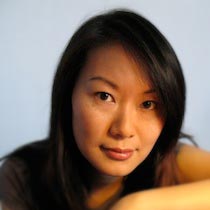 Steph Troeth
Editor in Chief (Retired)
Stephanie is a user experience strategist/designer who loves maturing ideas through great design. With over a dozen years of professional experience in building for the web, she possesses a wide range of skillsets through having worn many hats. Apart from co-founding a startup on digital books as product lead, she was the Director of Interactive Technology at a Montreal agency where she led a multi-disciplinary team of project managers, UX and graphic designers, front-end engineers and programmers. She has worked with ASICS, Heineken International, Bell Canada, eBay Canada, Air Canada Vacations and the Rocket Science Group.
Stephanie is also known for her work in grassroots advocacy on best web practices, most notably with the Web Standards Project, including establishing projects like the International Liaison Group and the InterACT Curriculum, as well as being part of the founding team of the Open Web Education Alliance. She founded UX Montreal, a local forum for user experience professionals, and is currently a technology advisor for the Centre for Community Organizations in Quebec, Canada.
When not bound to a digital device, she silversmiths, grows edible flowers and crafts natural perfumes. She recently moved to London, England, therefore living on her 4th island on her 4th continent.