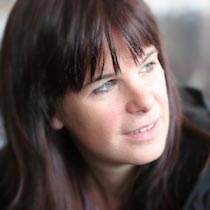 Henny Swan
Accessibility Auditor
Henny has worked in web development for 10 years with a focus on accessibility currently based in Brighton in the UK working on BBC iPLayer.
As Senior Web Accessibility Consultant at the Royal National Institute of Blind People (RNIB) she managed a team developing and delivering the See it Right Audit and accreditation program. She also designed and delivered training courses, technical solutions and accessibility strategies for clients such as Tesco, Legal and General, UK Government, JK Rowling, Shell and River Island.
As a Web Evangelist at Opera Henny focused on universal access across devices promoting existing and emerging web standards such as HTML5, CSS3 and SVG. She also inputted on making Opera's desktop and mobile browsers more accessible to diverse users.
Henny speaks at conferences such as South by South West, World Wide Web Conference, Techshare, Accessibility 2.0 and CSUN. She also helped set up Standards.Next a developer meetup with a focus on upcoming technologies.
Henny has contributed to the Web Accessibility Initiative (WAI) Education and Outreach Working Group (EOWG), User Agent Accessibility Guidelines User Group (UAAG), the UN Global Initiative for Accessible ICT (UNG3ICT) as well as co-led the Web Standards Project (WASP) International Liaison Group (ILG).
When not doing any of the above she can mostly be found kickboxing or experimenting cooking Chinese food.