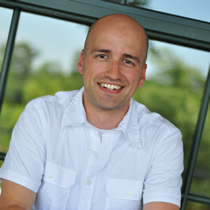 Adrian Roselli
Accessibility & Standards Advocate
Adrian Roselli has been developing accessible, effective user interfaces for the Web since 1993, as well as interfaces for multimedia and software applications. With a focus on standards and accessibility, Adrian ensures software and web-based applications can be utilized by users with varying levels of ability on a wide array of platforms.
Vice president and co-founder of Algonquin Studios, Adrian is responsible for bridging the gap between the worlds of design and technology.
He serves as an invited expert in the W3C HTML Working Group, the standards body responsible for developing HTML, and is part of the W3C Accessibility Task Force.
Adrian is also a founding member and contributor to evolt.org, a community, mailing list and web site made up of web professionals from around the globe who share their knowledge and experience in web development.
Reviews by this author
What guides your project decisions? Data or assumptions? Adrian discusses the importance of tracking site features, like print styles, to inform how and where you invest effort.

Adrian offers insight into the decision process of building a new site for the Buffalo Soccer Club, a not-for-profit with little to no budget and a looming deadline.