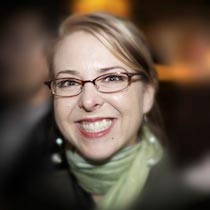 Emily Lewis
Standardista
Emily is the owner of and lead developer for Bright Umbrella, a small web design and development studio. A standardista at heart, she is an expert in front-end development and specializes in semantics and structured data. As part of her ongoing quest to spread the good word about standards, she is the author of Microformats Made Simple and a contributing author for HTML5 Cookbook.
In addition to loving all things web, Emily is passionate about community building and knowledge sharing. She is a co-host of the internationally-acclaimed CTRL+CLICK CAST, and she speaks at conferences and events all over the country.
Reviews by this author
Looking beyond class and id selectors, Emily explores how and when we can use attribute, child and sibling selectors in the real world through a reader-submitted portfolio, klvn.org.

Interested in HTML5, but not sure where to go after changing the DOCTYPE? Emily details how a reader-submitted site, Pelizzoli World, can start using HTML5 today to add structure and semantics.
Ask the Sherpas by this author
There are hundreds, if not thousands, of content management systems (

CMS

) and publishing tools that provide membership features. Some are out-of-the-box solutions and some must be customized per…

Answering this question is really about goals: your goals as a developer, your employer's or client's goals, and project goals. But before answering that question, let's first talk about what&…