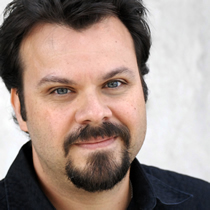 Jason Cranford Teague
Master of Web Typography & User Experience
Jason combines his creative and technical skills to help people communicate online. He is currently working as a Ux Lead at Gannett Digital, he is currently leading the design of The USA Today Content Management System. He has worked with clients of all sizes, including Marriott International, AOL, Virgin, Bank of America, The Aspen Institute, The Solar Energy Industry Association, and The USDA. Jason has helped them develop strong online strategies that were quickly and effectively implemented.
As a long standing leader in the Web design community, Jason is well know for being able to explain complex technical concepts to non-technical audiences. He is the author most recently of CSS3 Visual Quickstart Guide (Peachpit, 6th edition 2012) and Fluid Web Typography (New Riders; 2009). Jason is also a highly sought after speaker, talking regularly at WebVisions, Voices That Matter, SXSW, edUI, and HOW.
Jason blogs regularly for GeekDad, Edutopia, tweets @JasonSpeaking and is on Facebook.
Reviews by this author
Don't fear icons in responsive web designs. Jason shows you how to replace images with webfonts to create scalable icons for any interface.