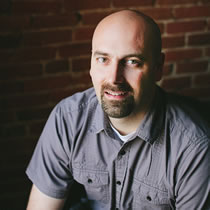 Ben Callahan
Front End Expert
President of Sparkbox and founder of the Build Right workshop series, Ben shares his ideas about the web on the Sparkbox Foundry and other leading industry blogs. He's incredibly grateful for the team at Sparkbox as they pioneer new responsive web design techniques and he continues to push for great user experiences outside the context of specific devices. You can find him speaking around the world, rambling on Twitter, tinkering with his personal site, or splitting wood in his backyard for next winter.
Reviews by this author
Collaboration is quickly becoming a requirement for creating timeless work on the web. Ben shares ideas to help you create a culture of collaboration.

Older, legacy sites may limit your ability to modify CSS, but you can still use responsive web design techniques for a better user experience. Ben introduces you to responsive retrofitting.