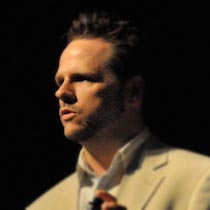 Derek Featherstone
Accessibility Wizard
Derek Featherstone is an internationally-known authority on accessibility and web development, a highly-sought speaker and published author. He works with the team at Simply Accessible, a leading firm that delivers insightful and creative accessibility consulting to Fortune 500 corporations, educational institutions, public utilities, government agencies and other private sector clients.
As part of the accessibility consulting offerings of Simply Accessible, Derek provides expert accessibility testing, review and recommendations for improving the accessibility of web sites and applications to all people. He is asked to speak at conferences around the world to share his experiences building, designing, and helping others produce accessible web sites and applications.
He is the Group Lead of the influential Web Standards Project and has served on their Accessibility and DOM Scripting Task Forces. He blogs at the popular Box of Chocolates and teaches designers and developers about accessibility at Simply Accessible.
Photo by Faruk Ates.
Reviews by this author
Derek examines the usefulness and accessibility of JavaScript-based overlays for TapType.

Beyond alt text and semantic markup, Derek discusses how keyboard usage can have significant impact on accessibility of core user tasks, such as booking a flight on jetBlue.com.
Ask the Sherpas by this author
This really is an exciting time for people with disabilities. Touchscreen interfaces on both iOS and Android, and even Windows Phone, continue to get better in terms of accessibility. And it isn&…

Screen Reader Defaults Providing abbreviation expansions in the title attribute is "what we do," but it does rely on the some customization of settings for some screen…